Once upon a time there was a girl named Alice: on a mild spring evening, tired of sitting on the hillock without doing anything, she thought it best to make a garland of flowers, when a white rabbit with pink eyes passed her, almost touching her . Alice jumped to her feet and, burning with curiosity, crossed the field running after him. He arrived just in time to see him cross a long staircase under the trees of an immense garden.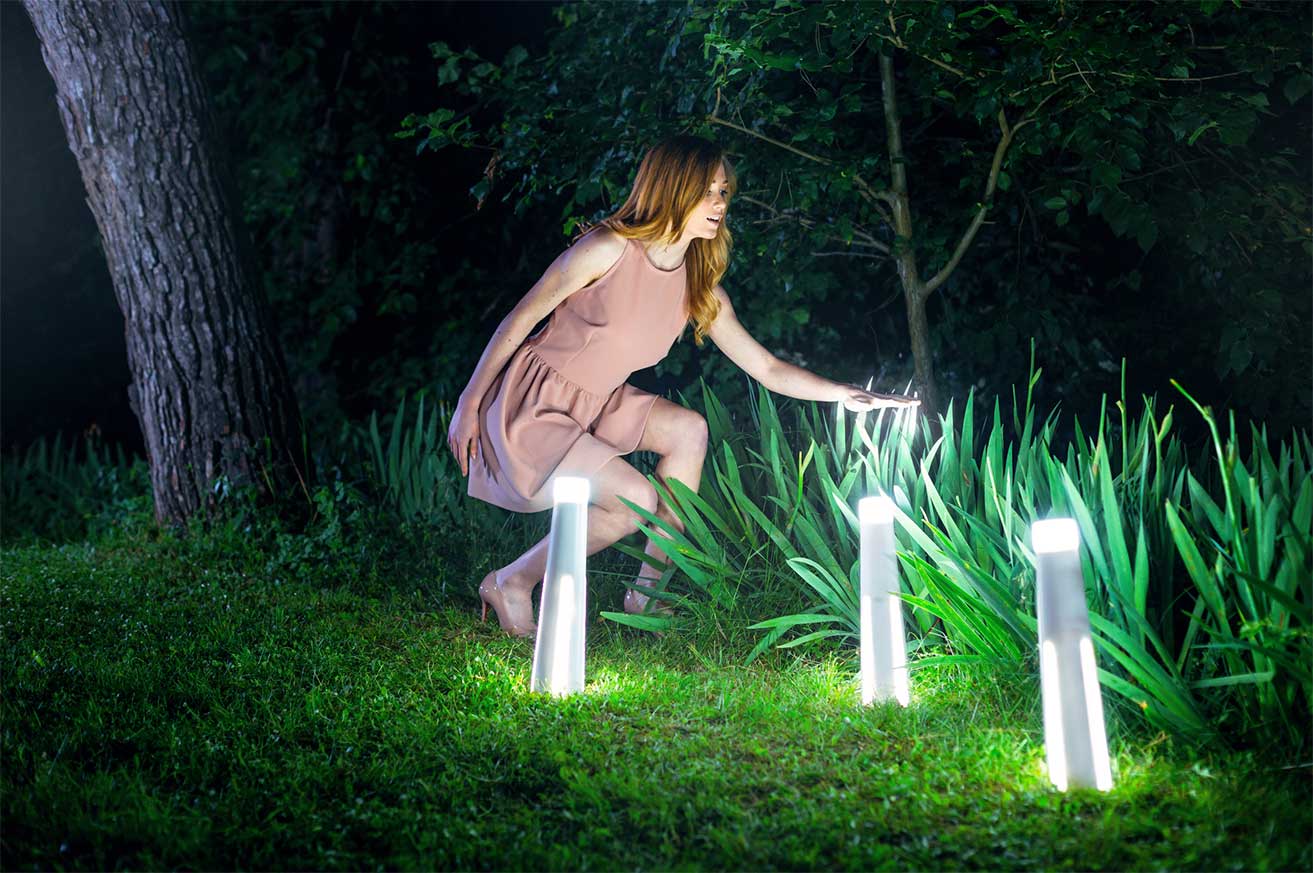 A moment later, Alice following the rabbit, without thinking where she was headed, looked up, it was dark … but in front of her she saw a great expanse of green, a vertical forest and dim lighting in the distance. She approached curiously and everything seemed so magical to her, so many stalks of grass around her, bright stalks of grass.
He stroked them as if to have proof that everything was real in that magical garden
All of a sudden, she felt something stroking her hair, saw lights twirl in the sky. He wondered what those dancing lights were, what a strange lighting… maybe fireflies? Unable to restrain herself, she followed them, running until he was faced with a large bush of red roses. They weren't fireflies, they were butterflies, a valley full of butterflies, light and carefree bright butterflies.
Her attention was drawn to the murmur of a stream, followed that sound until she found herself in a small lake hidden by the trees. Alice immediately understood that she had something enchanted … and here she saw the water lilies that populated it shine, light up with an almost unreal light.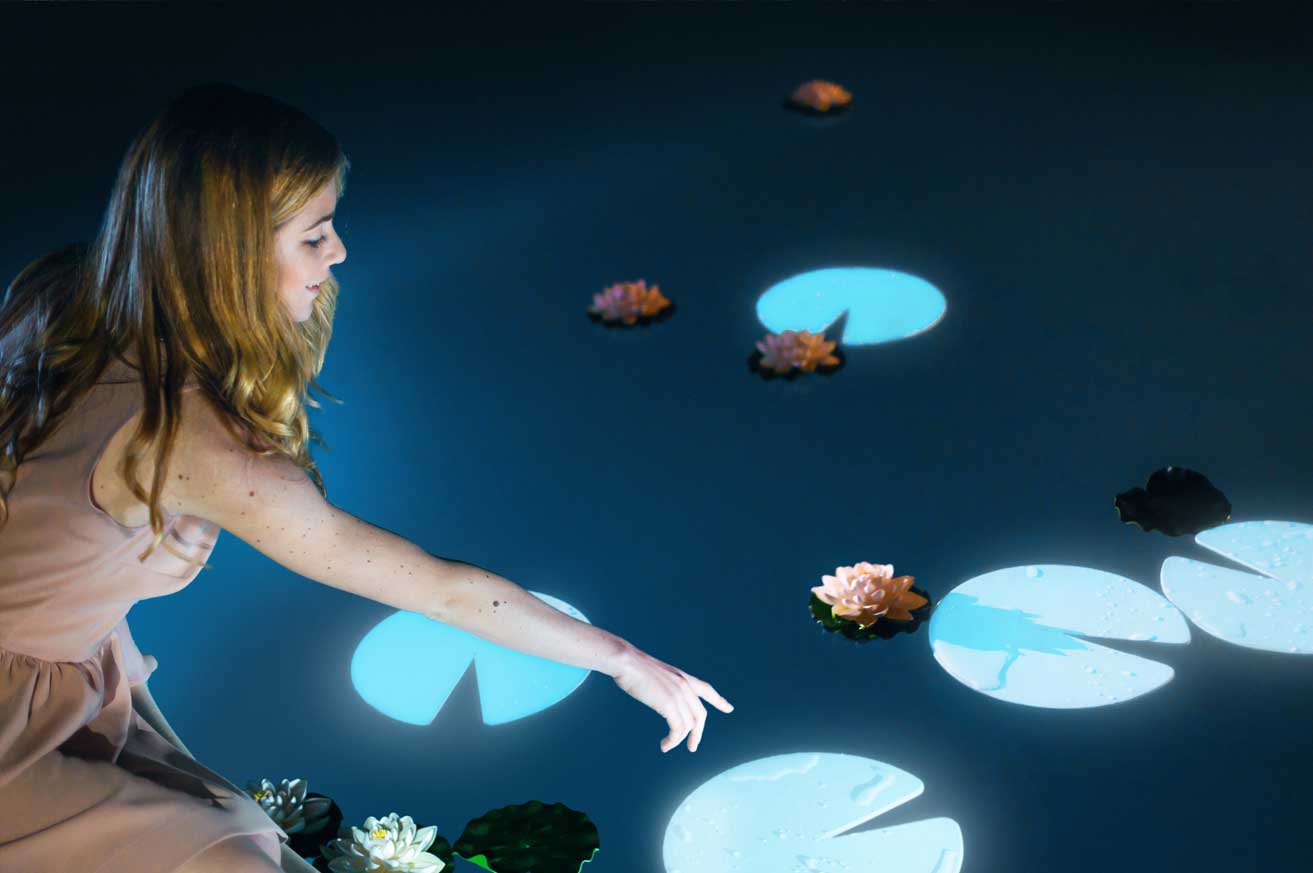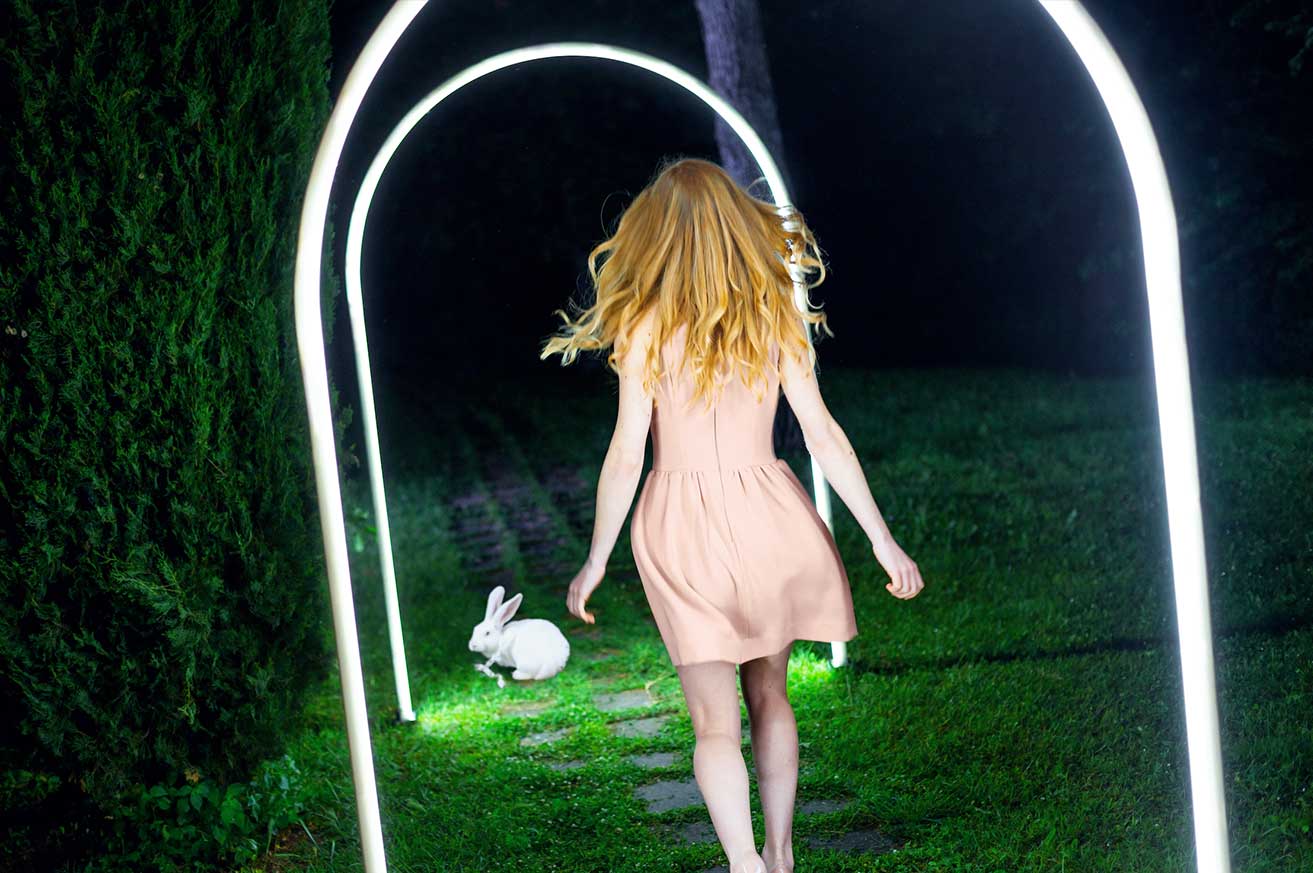 Leaves moving, the sound of dead branches, and Alice was caught by something in the distance, long legs and pink feathers. "Fenicotteri?!" she wondered in amazement. "What nonsense, this is my ideal world …"
And here the White Rabbit reappeared. There was no time to waste, Alice ran after him through immense luminous Arches. Decorative Lights almost suspended in the oxen of that valley. After the last Arch, nothing left, the rabbit disappeared in the dark.
Alice did not give up in the search for the White Rabbit, she searched everywhere, retraced her steps, from the vertical forest of luminous stems, retracing at a brisk pace the whole valley of the butterflies, even looking into the enchanted lake until she saw two majestic lights guarding a door. Who knows what will be behind those old wooden beams, he wondered … maybe the White Rabbit …
"Alice! Alice! Wake up Alice! "
She opened her eyes, smiled, thinking back to that funny White Rabbit and her dream … "nice though if you knew that wonderland really exists" she exclaimed to herself …
But all of a sudden there he was, in front of her eyes, beyond belief … it was the White Rabbit! So it wasn't just a dream!